Dogs of the Feather
Building confidence in the field one bird at a time.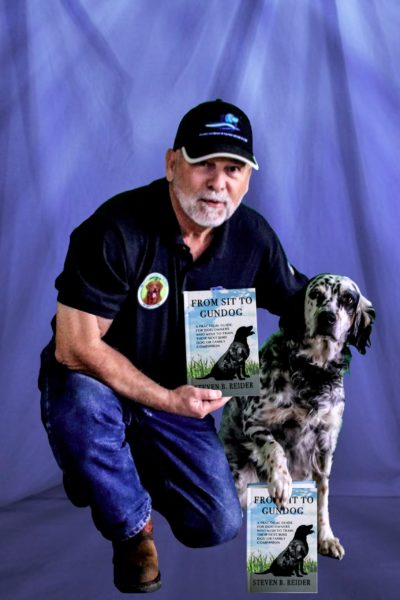 Check out Steve's new book!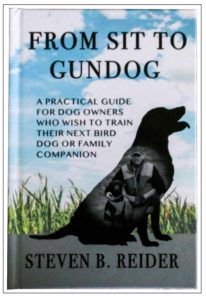 Steve Reider's new book, From Sit to Gun Dog, has been a year in the making and is now available for purchase! This book was written for anyone looking to train their next hunting or family companion. From basic obedience to hunt training, this book will take you "from sit to gundog". Steve has always said that beside every well trained dog is a happy and proud owner.
When a man is proud of his dog and shows it, I like him. When his dog is proud of him and shows it, I deeply respect him.
– Gene Hill
Upcoming Book Signings
February 23rd 2020, 10am-2pm
Starbucks (across from Staples)
1200 Oliver Rd, Fairfield, CA
Facebook Event
March 14th 2020, 12pm-4pm
Sportsmans Warehouse
1590 Gateway Blvd, Fairfield, CA
Facebook Event
March 28rd 2020, 12pm-4pm
Sonoma Harvest (Olive Oil Factory)
770 Chadbourne Rd, Fairfield, CA
Facebook Event
Date TBD
Barnes and Noble
1600 Gateway Blvd, Fairfield, CA
Dog Training & Testimonial
A Note from Steve/Owner/Dogs of the Feather
"Your pet is part of the family, but behavioral problems can cause stress and anxiety for both you and your furry friend. Our training services can help you and your pet better communicate with each other and with other pets. From obedience training to hunt training, we will be there for you.  We are experts at understanding your pet's specific needs, and working with you to establish better ways to understand and meet those needs.
Contact us today to learn more about how we can help you meet your expectations and help make your dog a better canine citizen and /or a wonderful hunting companion.  We offer one-on-one dog training and group classes (classes require six or more clients).  Give us a call, we always enjoy talking about dogs.  We look forward to hearing from you soon."