Dogs of the Feather
Dog Trainer in Fairfield, CA
Building confidence in the field one bird at a time.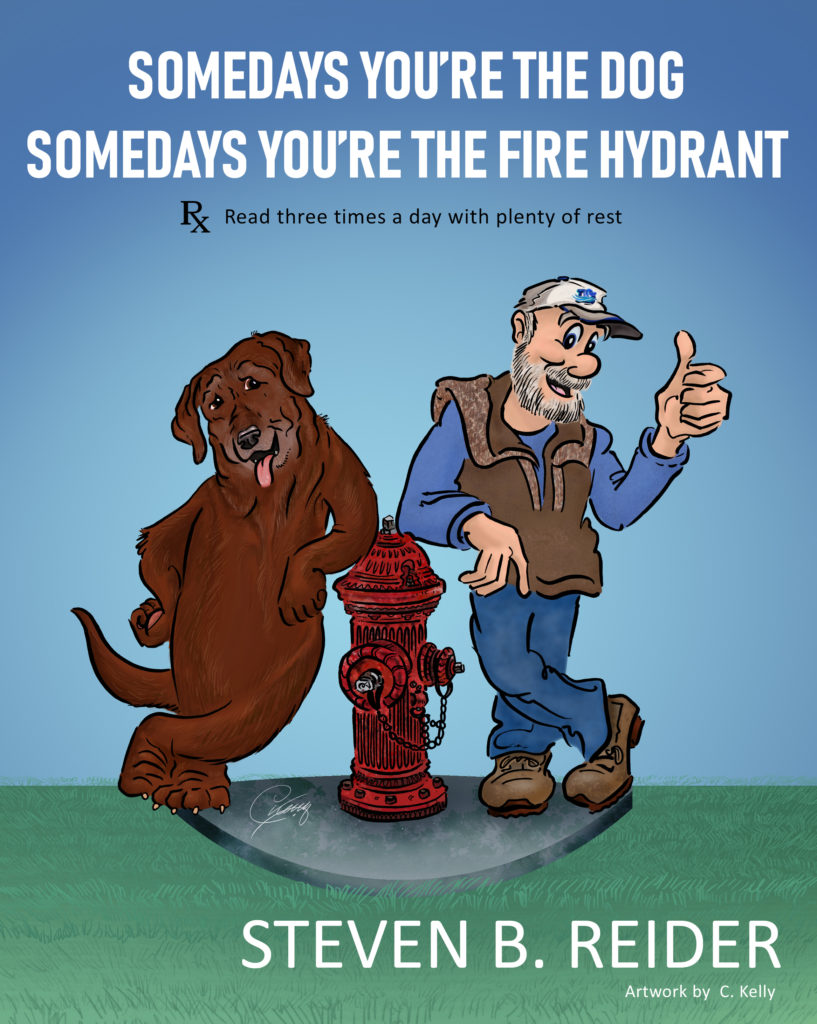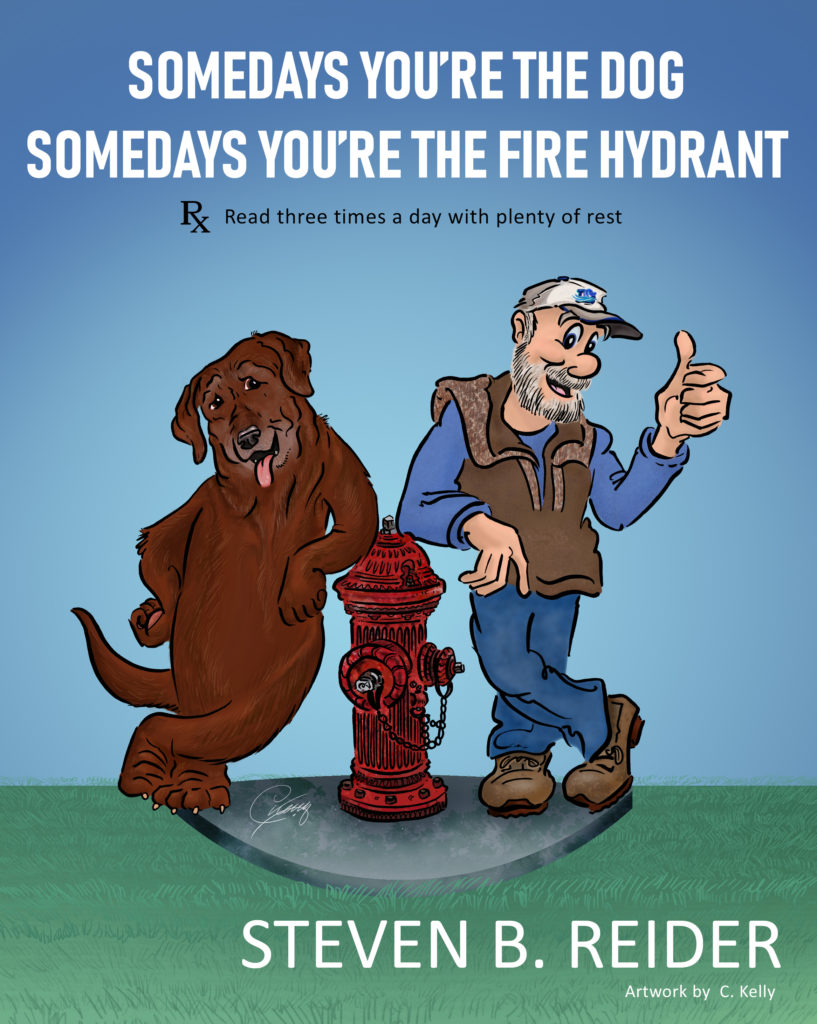 Check out Steve's Second Book!
Steve Reider is the "doctor of dogdom," the "pooch prognosticator," the "wizard of woof," the "muse of mutts," and the "canine clarion." Nobody explains and describes the touching and hilarious intersection between the world of dogs and their human partners like Steve Reider. In his book Somedays You're the Dog, Somedays You're the Fire Hydrant, Steve has captured the wonderful, touching, hilarious, mystical, and precious relationships between dogs and humans in ways that anyone who has ever had a dog will understand. His stories and their accompanying illustrations will make you howl with laughter while simultaneously encourage you to reflect on the meaning of life. Most importantly, you will deeply appreciate how the world seen through a dog's eyes provides a fitting metaphor for our human foibles and imperfections. Somedays You're the Dog, Somedays You're the Fire Hydrant, is without question a funny book. But, when one steps back a minute and considers its' broader message, it becomes clear that Steve Reider has given us a unique "window" through which we can see the many ways that dogs help to cast a brighter light on the joys, sorrows, frustrations, contradictions, and hilarities of our own lives and of our fellow humans.
Dr. Stephen Davis
Purchase Directly from Steve
Support Steve by purchasing directly and you'll receive a small discount! You also may request Steve to sign your copy! Books will be shipped out within 24-48 hours after payment. Shipping to USA only.
Hardcover
$29.95 + tax
$7.95 shipping
Softcover
$24.95 + tax
$7.95 shipping
Dog Training & Testimonial
Upcoming Book Signings
February 23rd 2020, 10am-2pm
Starbucks (across from Staples)
1200 Oliver Rd, Fairfield, CA
Facebook Event
March 14th 2020, 12pm-4pm
Sportsmans Warehouse
1590 Gateway Blvd, Fairfield, CA
Facebook Event
March 28rd 2020, 12pm-4pm
Sonoma Harvest (Olive Oil Factory)
770 Chadbourne Rd, Fairfield, CA
Facebook Event
Date TBD
Barnes and Noble
1600 Gateway Blvd, Fairfield, CA
A Note from Steve/Owner/Dogs of the Feather
"Your pet is part of the family, but behavioral problems can cause stress and anxiety for both you and your furry friend. Our training services can help you and your pet better communicate with each other and with other pets. From obedience training to hunt training, we will be there for you.  We are experts at understanding your pet's specific needs, and working with you to establish better ways to understand and meet those needs.
Contact us today to learn more about how we can help you meet your expectations and help make your dog a better canine citizen and /or a wonderful hunting companion.  We offer one-on-one dog training and group classes (classes require six or more clients).  Give us a call, we always enjoy talking about dogs.  We look forward to hearing from you soon."